Hello, everyone, Margot here! I know we're almost halfway through October already - yikes - but it's been so crazy around here for the last couple weeks that we've only just finalized the class list.  Nomad's classes are available at Meetup! You may also call the shop to reserve a space. What's on the agenda this month?  Saturday 10/16: Channel Wrap Bracelet - one space left! Sunday 10/17: Knotted Mala Saturday 10/23: Chain Tassel Earrings Sunday 10/24: Woven Tile Bracelet Saturday 10/30: Elastic Bracelets Sunday 10/31: Long Knotted Wrap Bracelet Again, please click through for details and pictures! So what's with the...
---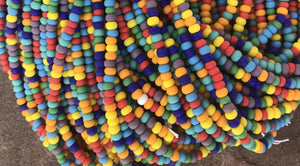 Summer is winding down - we're grateful for the cooler weather but not quite ready to let go of the long days. Nomad will be CLOSED on Labor Day, Monday, September 6. NO CLASSES for Labor Day weekend, so we'll see you later in September.  Please check out our current class offerings at Meetup!
---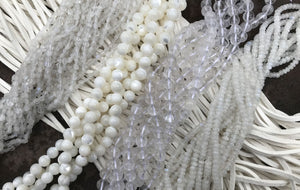 Nomad is closed on Sunday 3/14 due to snow! Colorado's late-winter storm is trying to make up for lost time after a pretty mild Saturday, so we will be closed for the day. Forecasters expect snowfall to taper off before midnight, so we do plan to be open on Monday barring any changes. If you'd still like to get your bead fix on, Margot will be hosting her online bead demo from home. Please feel free to check that out on Meetup!
---
• Art Classes • Art classes in Boulder • classes • Jewelry Classes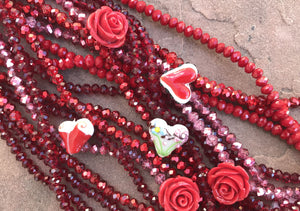 In-person classes are back! Please visit our Meetup Group for the full list of upcoming workshops. Classes are held outside of store hours and are kept small to keep you safe. Space is limited, so be sure to sign up in advance. We've missed you and can't wait to see you again soon!
---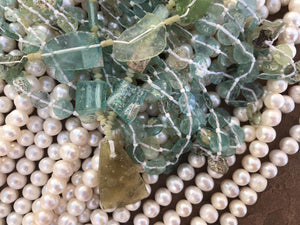 Nomad will be closed Friday, 1/1/21, New Year's Day.  We're running a sale this week! 20% off pearls and Roman era glass through 12/31/20! What a ride 2020 has been. Team Nomad hopes that everyone has had a safe and happy holiday.